Our jovial dental team is here to handle anything you need to have a successful dental visit. From scheduling and reviewing your paperwork to assisting Dr. Michael Cook in caring for your smile, you can count on us to be here for you. Give us a call today at 614-262-4150 to schedule a consultation with our dentist at Creative Smiles and learn more about our dental services in Columbus, Ohio.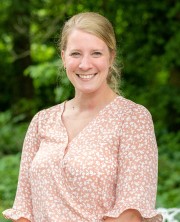 Kristen has worked in the dental field for the last nine years and with Dr. Cook for the last five. She graduated from Ohio Business College for Dental Assisting in 2013, and she wears many hats in the office, jumping from assistant to front desk manager and more.
Kristen lives with her husband, Bryan, and son, Emmett, in Carroll, and they have two dogs. When she is not at the office, she loves to read and attend her book club, craft, and go to farmer's markets and craft shows in the summer. She also loves thrifting.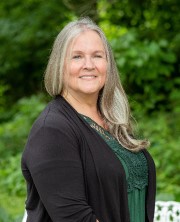 Marilyn
Insurance Coordinator & Front Desk Administrator
Marilyn is originally from Clintonville, Ohio, and is a long-term veteran of our practice. She loves the satisfaction that comes from caring from our patients. She ends each day proud of easing fears and showing our patients just how much she cares.
Outside of the office, Marilyn is an avid musician who loves the outdoors. She enjoys wildlife gardening, is an animal rights advocate, volunteers for the Metro parks and even teaches yoga! She is happily married to her husband, Doug, and has four daughters and two grandsons.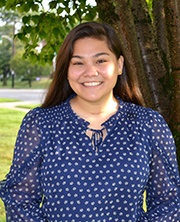 Kiana
Administrative Coordinator
Kiana studied at Columbus State Community College and Seattle University before joining our team. While she may be new to our practice and the field of dentistry, her love for our patients and enthusiasm for their care make her a natural fit for our team. So whether you need to schedule your bi-yearly visit, have a question about what to bring to your first appointment, or anything in between, she'll be happy to help!
Kiana is originally from Rifle, Colorado. Outside the office, she loves painting, playing the ukulele and practicing ASL. Plus, she is a beekeeper!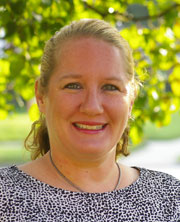 Dyan
Treatment Coordinator
Dyan has 19 years of experience in dentistry, and she attended Ohio State University and Columbus State Community College. She says the best thing about her job is helping people to feel relaxed and at-ease when they're in our office. Dyan is certified in radiography, CPR and has even received advanced training in team building. Dyan practices non-judgmental dental approaches with the understanding that every mouth is different and unique.
In her spare time, Dyan enjoys hiking, swimming and making jewelry. She is married with two children, Christopher and Cayla.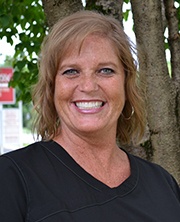 Originally from Somerset, Nicci has well over a decade of experience in the dental field so far. She loves the great patients she's met, as well as her wonderful work family! She received her education from Columbus State Community College and completed her certification in anesthesia in 2010.
At home, Nicci has three special furbabies named Caydence, Niko and Izzy. In her free time, she enjoys hanging out with friends, spending quality time with family, reading and laughing! She has a special talent for making people chuckle and feel better even when they don't want to.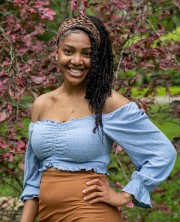 Brenna
Lead Dental Assistant
Brenna joined the Creative Smiles team in May of 2022 after graduating from the Fortis Dental Assisting Training School. She loves working with our amazing staff as Dr. Cook's "Right Hand Woman". Brenna will continue her education at Columbus State Community College for Dental Hygiene/EFDA certification.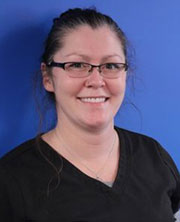 Lyndsey, originally from Pittsburgh, has been with Creative Smiles since 2014. Not only does she love dentistry and her patients, but she loves working with the best team ever! Lyndsey recently bought a new home with her fiancé, Ben, in Grove City. They live there with their son, Luke, who is almost 8, their dog, Jojo, and their kitten, Tank. He's crazy! Lyndsey has a love for animals and graduated from Bradford with her vet tech degree. Once she found dentistry, she knew this was her real passion. In her spare time, she likes to being with friends and family, tending to her many plants and enjoying yoga classes led by Marilyn.